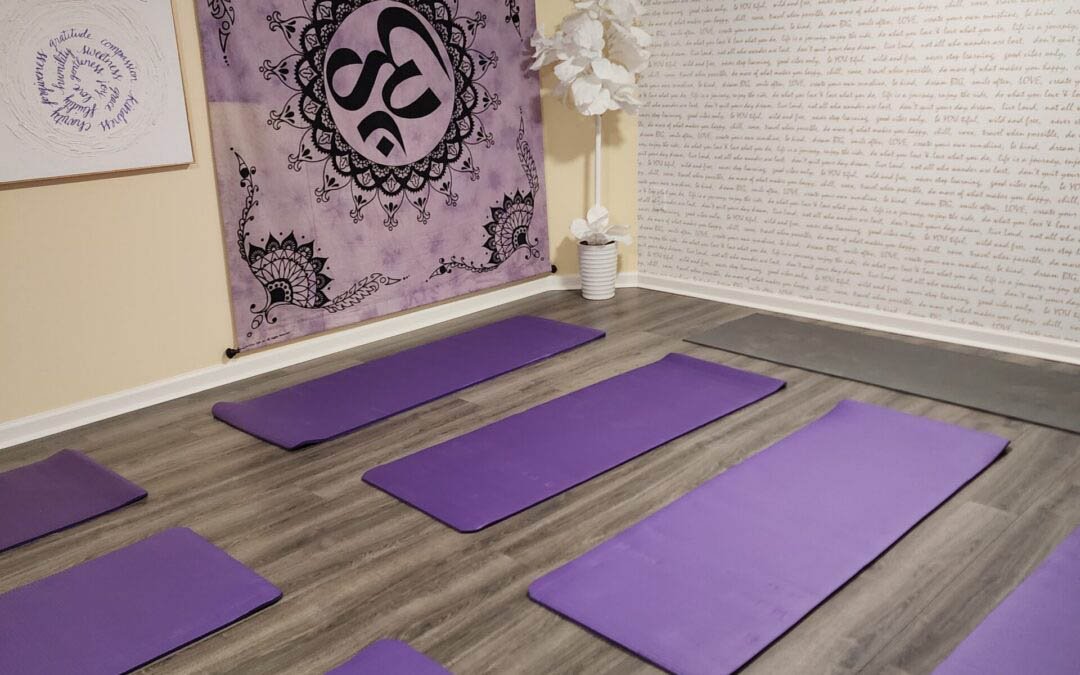 Chair yoga is a gentle practice in which postures are performed while seated and/or standing with the aid of a chair. Chair yoga classes are wonderful for those who find a typical mat yoga session too challenging. It is also a great form of yoga for beginners or anyone who wants to focus on a gentle practice. It increases flexibility, strength, and body awareness.
Chair yoga may also include pranayama breathing techniques and meditation to promote focus, mental clarity and relaxation. In this class, standard yoga poses are modified, including backbends, twists, hip openers and forward folds. For example, in the chair version of mountain pose, the yogi sits with the feet flat on the floor and the knees at a 90-degree angle. The arms are then raised to the sky with the palms facing. The gaze is between the palms. Forward fold – another basic yoga pose – can be performed seated in the chair or standing with the hands grasping the back of the chair for support.
Each class is $12 or you can purchase 5 classes for $50. Please register in advance for this class.